Art is an integral part of a well-rounded and balanced education. Exposing students to the fine arts has a long-lasting impact on not just their academic goals, but their quality of life and their understanding of the world. The McKinley Art program lead by local artist and designer, Barbara Smith includes art appreciation, art history, terminology, experiential and experimental processes, and classic techniques.
Transdisciplinary learning and IB principles and themes are integrated into the lessons. Contemporary living artists, as well as the great masters, and lesser-known but equally important artists are discussed alongside the art and craft traditions of other countries and cultures. Students will build upon skills taught earlier in the program and discover their unique talents in the visual arts.
MCKINLEY ART – ONLINE!


Week 1: Henri Matisse
This week, I will be reading a story about French artist, Henri Matisse. You can learn more about Matisse here: https://www.tate.org.uk/kids/explore/who-is/who-henri-matisse 
My first graders can tell you about their awesome flower paintings they made in the style of Matisse!
In this book, Matisse's Garden by Samantha Friedman, we learn about how Matisse discovered a new technique for making art– using paper and scissors and his imagination!! Watch the video below to hear me read the story, then try to make your own work inspired by Henri!
Can you make a collage with paper cut into interesting shapes? Or a drawing/painting/coloring inspired by his use of *organic* shapes? Which elements of art does Matisse like to use in his art? Use whatever resources you have on hand and don't forget to be creative—recycled papers and materials are great!
Week Two: Tove Jansson
This week, I'd like to share with you one of my favorite books, by Finnish painter, illustrator and author, Tove Jansson. Some of you may be familiar with her famous characters, the Moomins, but she was also a very talented painter. Tove is perhaps the most famous artist to come from Finland, and I love her quirky and colorful illustrations.
You can learn more about Tove and the Moomins here: https://www.moomin.com/en/tove-jansson/
And more about her fine art here: https://www.creativeboom.com/inspiration/tove-jansson/
Art and Illustrations by Tove Jansson: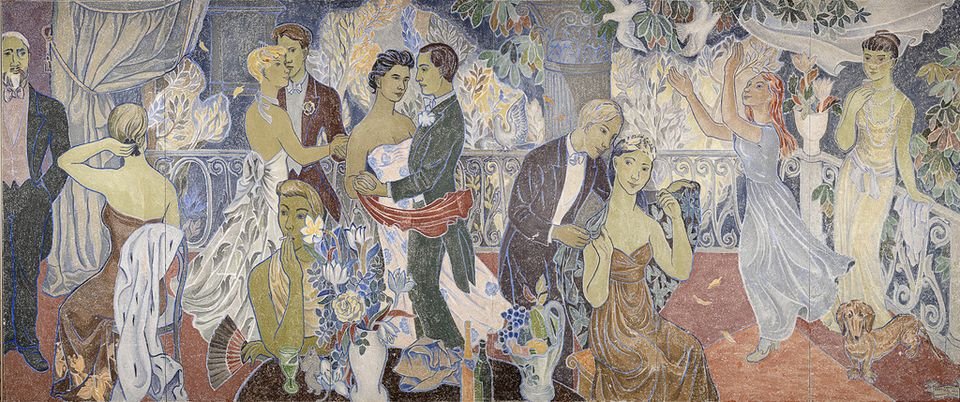 Do her illustrations remind you of any other famous artists and authors?
Week Two Art Project:
In this video, I will read one of her stories, The Book about Moomin, Mymble, and Little My. This book is unique because she has cutouts on EVERY page, so you see a bit of the next page, and it becomes a part of the artwork on the page you're reading. At the end of the story, I show you a quick project I made inspired by her book and art, so make sure you watch until the end!
Remember, be creative and see how you can use materials around your house to make your project– try crayons, highlighters, markers, recycled paper– it's up to you!